6 Ideas On How To Combine Living and Dining Areas To Create a Cozy Yet Elegant Space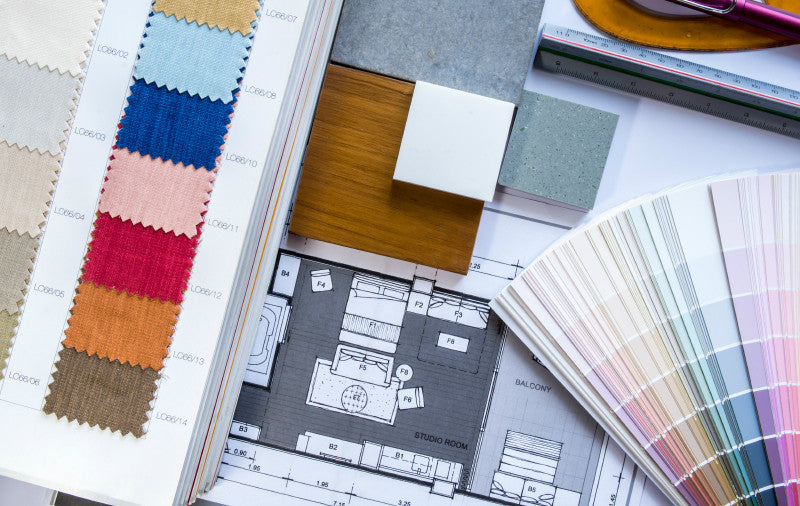 Floor space in Singapore leaves much to be yearned for. In fact this can be said for most cities around the world. That's why you need to learn how to combine your dining and living areas to create a comfortable space sans the clutter.

From tiny studios to closet-sized apartments, we are all very well aware that city living equates to expensive housing and minuscule spaces. However that doesn't discount the fact that there's nothing more exciting than living, breathing, playing and working in a cosmopolitan environment. That is why millions, if not billions around the world have resigned themselves to living in small spaces.

Whether you are new to the city or been living in it your whole life, there comes a time when you are just going to have to hunker down and figure out great ways on how to decorate your space without making it look like you live in a shoebox. Thankfully, online designer furniture stores like MulaMu Furnishings have a myriad of options available to those who want elegant living and dining room pieces without compromising the little amount of space that they have.

If you happen to be stuck and need a bout of inspiration to get your home decor project up and running, here are some simple ideas that you can keep in mind to combine living and dining areas to create a cozy yet refined space.
1. Stick to minimalist furniture
The simpler your furniture, the better it will be for your small space. Sticking to Scandinavian-inspired furniture is best as they boast clean lines and angles, smooth finishes and contemporary designs. Be sure not to go with anything too heavy and drab like carved rosewood pieces or bulky armoires. They are big big no-no's when it comes to decorating a living room-dining room combo. Check out MulaMu Furnishings for a wonderful variety of affordable, minimalist and chic furniture.
2. Settle on one type of material
The great thing about combining your living and dining room areas into one lovely space is that you only have to worry about developing one continuous motif. Because you're combining both spaces into one, you can also combine furnishing ideas into one. This means that instead of shopping around for a variety of dining tables, side tables, coffee tables and television consoles, you can simply stick to one main material. Let's say the material you decide on is wood. Instead of worrying about whether it comes in walnut for the dining room and blond wood for the living room, you only have to keep an eye out for one type of wood.

Furniture experts like MulaMu Furnishings consider these issues and even offer customisations. For example, the RABENNA dining table with solid ashwood wood has a variety of sizes. This means that you can choose the stain on the wood top enabling you to match your new dining table to existing pieces of furniture that you happen to already have.
3. Buy multi functional pieces
The key to making a small space look and feel larger than it appears is to buy multi functional pieces of furniture. Skang Side Table by MulaMu Furnishings is a two-piece solid pine wood table that can be merged into one. The smaller piece fits perfectly under the larger piece, giving you free reign to do whatever you like with it. Whether you want to use it as a secondary side table, simple desk or even as a coffee table, its versatility will enable you to save space and money. The Mag Table is also multi functional in the sense that it doubles up as a coffee table and magazine holder. This makes it perfect for tight living room corners.
4. Pick a light colour base
You know how fashion gurus always harp on the fact that darker colours give off the illusion of looking slimmer and how lighter colours give off the impression of size? Well, the last thing you want is to make your small space look smaller so what do you do? You go light of course.
Before decorating, give your space a fresh coat of paint. Steer clear from darker colour palates and opt for light colours instead. A great option is to play around with pastel colours because the softer and more subtle the background is, the more likely your space will look and feel larger than it really is. Not just that, subtle colours match better with a variety of furnishings, making it easier to decorate.
5. Settle on a theme
It comes as no surprise that deciding on a theme is one of the most important aspects to pay attention to when decorating your home. Decorators and interior designers are old pros at manipulating space to bring out the best in the space's environment. Hence there's no reason why you shouldn't consider this tip when decorating and furnishing your living and dining rooms.

If you love the ocean then accenting your space with water-themed elements will do wonders. From blue throw pillows to turquoise table runners, don't underestimate the power of thematic accents. You can even take it a step further by buying picture frames, carpets and other decorative pieces that go along with your theme. Picking and running with a theme won't just give you the illusion of a well decorated space, it's the epitome of a well decorated space.

If you want a clear distinction between your dining and living rooms, picking two separate themes is perfectly fine but be sure to only indulge in accent pieces and not the larger pieces of furniture as the rule of thumb is to ensure that the larger pieces remain similar.
6. Don't overcrowd
As fabulous as that figurine is or as darling as that crystal vase is, the key to combining your living and dining rooms into one flowing space is to never overcrowd. Clutter will be the death of a small and well designed space so be sure to keep anything that will overcrowd your space out of sight.

You should also consider scrapping the idea of table lamps and going with hanging ones instead. This is a great way to free up your surface space. MulaMu Furnishings has a wonderful variety of lighting options, two of which are Bilberry Light and Arto Light.
Leave a comment
Comments will be approved before showing up.